2012 F1 Chinese Grand Prix - Preview & Insight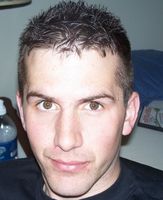 By Brandon Warren
Last updated: Mon, 16 Apr 2012 04:06
"Real knowledge is to know the extent of one's ignorance." - Confucius

The third round of the Formula One Championship is already upon us at the Shanghai Circuit for the 2012 Formula 1 UBS Chinese Grand Prix! Following a chaotic round in Malaysia, in which nine different teams finished in the top ten, the teams will be seeking to establish some norms and acquire a better idea of how they measure up to their competition, and more importantly how they can respond to this knowledge. Drivers, engineers, and team principals alike will be eager to prove themselves over the course of the grand prix weekend on the 16 corner 5.45 km Hermann Tilke designed Shanghai International Circuit.



Figuring out how to manage the soft and medium compound Pirelli tyres in less than ideal temperatures will be the primary challenge for most teams this weekend. Expect to see varying strategies on how to achieve maximum performance and longevity out of the Pirelli rubber over qualifying and race.

DRS will also be paramount to success as the Shanghai Circuit features two very long straights where corner exit and the subsequent speed carried onto these respective straights will prove to be key in qualifying and during the race. The DRS zone in 2012 will be the same as 2011, with the activation taking place along the backstraight that leads into a very tight turn 14. In addition to the DRS, there are plenty of overtaking opportunities throughout the track.

Weather forecasts predict scattered showers during practice and perhaps qualifying as well. Race day should be dry but there is a very small possibility of showers. Temperatures will range from 12-20 degrees celsius across the weekend.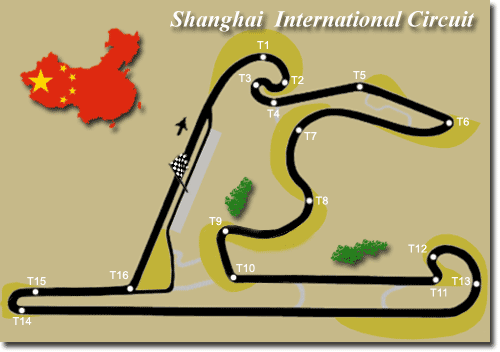 Key stories going into the weekend

Lotus takes a stab at Mercedes

"Be Content with what you have; rejoice in the way things are. When you realize there is nothing lacking, the whole world belongs to you." - Lao Tzu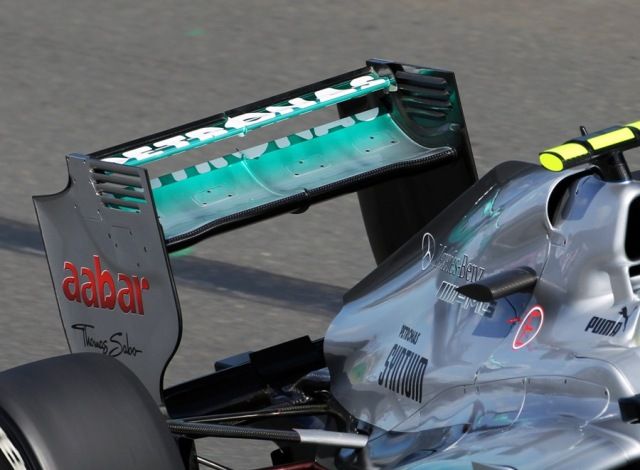 Controversy surfaced before the weekend began as Lotus filed a protest regarding the legality of Mercedes' rear wing in regards to their innovative "Super DRS" design. Unimaginative nomenclature aside, Mercedes prevailed and their wing was deemed legal. Some may wonder why this design remains controversial and why Lotus decided to protest this design going into the third round of the season. As I see it, there are two clear answers to this question.

(1) Ross Brawn recently spoke out about this controversy and simply stated that "If someone could put it on their car easily, I promise you we wouldn't be having these discussions. But they can't do it very easily, which is why they're getting so vexed about it." Exactly. This is a case where a team has created a design that can not be easily replicated without fundamentally changing the design of their own car. A venture that can cost more than the actual benefit. So it makes sense to try to go the cheaper route and deem the design to be illegal. Yet another case where a major German brand contributes to the headache of it's competitors.

(2) China will be the first race where a fully functional DRS will yield greater benefits than the previous races. The DRS system has been instrumental in the qualifying success of the Mercedes W03 as the system can be freely used during a qualifying session. Unfortunately, this has not translated to the race as the car's pace appears to suffer over the course of a racing stint. Mercedes claim that this is a tyre related issue that ultimately nulls the advantages of their unique DRS.

It is only a matter of time before this issue is resolved and it makes sense for Lotus to take a stab at a team they perceive as a threat to their highly desired top 3 position in the constructors championship. Protesting the legality of Mercedes' design may not be in the spirit of pure racing competition, but it can be an effective strategy and is well worth the try.

Red Bull or McLaren?

"Learn as though you would never be able to master it; Hold it as though you would be in fear of losing it" - Confucius


Based on my many years of armchair analysis and extensive experience with unfounded speculation, I am confident in my belief that McLaren has the fastest car out there in terms of overall speed. However, they shouldn't get comfortable as their advantage only seems to be minor when it comes to race pace. Red Bull seems to be on the opposite end of this spectrum and appear to be stronger during the race while having issues in qualifying. However, the car has had issues with rear end stability as it no longer enjoys the blown diffuser design of last year. Red Bull is certainly not a team that becomes complacent and it is safe to say that the 2010/2011 constructor's champions will be on the road to recovery in China. Given Hamilton's 5 grid penalty due to a gearbox change, they have a very good shot of winning this race and possibly ending Vettel's confusion as to which finger he should be thrusting in the air this year.

Lotus or Mercedes?

"He who learns but does not think, is lost! He who thinks but does not learn is in great danger." - Confucius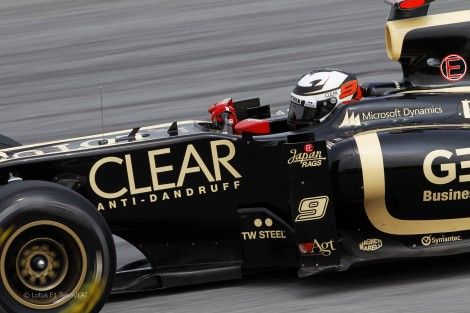 I know what you may be thinking, one of these teams has a chance of winning this race while the other not so much. However, both of the teams have an obstacle they need to conquer before they can start winning races. They share so many commonalities and this is why I have paired these two teams up as direct competition to one another. Mercedes and Lotus are looking to lock themselves in as a top 3 team and both contain considerable driver talent. They both have strong chances of doing very well but have failed to produce results that empirically prove that they should be fighting as a top tier team. They both have suffered unexpected retirements, silly mistakes, and racing incidents that have inhibited their potential.
Despite all the talk behind Mercedes' W03, only one point has been scored by Michael Schumacher. Lotus have faired better with Kimi Räikkönen but he has had to shoulder the hopes of Lotus by himself thus far due to early retirements by a fast but inconsistent Romain Grosjean. I expect both teams to take a conservative approach to the race portion of the weekend in order to maximize their desperately needed points. Now is the time to score while Ferrari is suffering from design issues.

Did Maldonado walk under a ladder, cross the path of a black cat, and break a mirror?


Yes.. along with the suspension of a certain French driver.

The Midfield Championship

"Do the difficult things while they are easy and do the great things while they are small. A journey of a thousand miles must begin with a single step." - Lao Tzu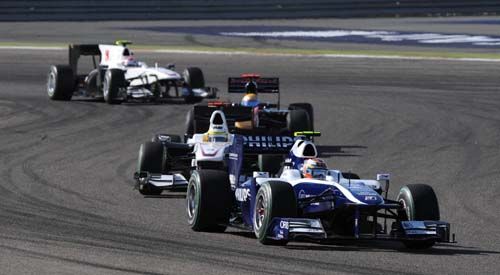 Williams, Force India, Sauber, and Toro Rosso have proven to be very close to one another in both qualifying and race pace. I think that the competition here will provide the most interesting stories in terms of wheel to wheel racing potential. All of these teams are looking towards their future and, with the exception of Sauber, have endured significant changes in driver, staff, and overall strategy. Perhaps the stability and team cohesion enjoyed by Sauber is the primary reason why the team currently holds onto fourth position in the constructors championship.

Anything is up for grabs this weekend and all of these teams have a good chance of becoming the leader of the midfield pack. Each seem to hold unique strengths and weaknesses that seems to cancel out any major advantage that the other may hold. Expect to see some fierce competition and possible teammate rivalry amongst this group.

Alonso Leads the Championship Despite Ferrari's Flaws

"Be careful what you water your dreams with. Water them with worry and fear and you will produce weeds that choke the life from your dream. Water them with optimism and solutions and you will cultivate success. Always be on the lookout for ways to turn a problem into an opportunity for success." - Lao Tzu


Honestly, Ferrari is quite a dramatic team that often suffers through emotional roller coasters whenever things don't go as planned. This was clear in testing and especially at Melbourne where Ferrari had to hold crisis talks regarding apparent flaws in the F2012. These flaws manifested themselves in the less than desirable result in Melbourne. This dismay did not last long as Alonso delivered an unexpected win in Malaysia by means of an absolutely stunning drive. Not even the design flaws of the F2012 could hold back the skill of Fernando Alonso.

However, Ferrari cannot continue to rely on Alonso to carry their burdens. The car is far from perfect but the team has a chance to implement effective damage control. Fernando's win has bought them some breathing room. What they need right now is a plan that will help them consistently go forward in their development of both car and team. Ferrari seem to be missing the cohesion enjoyed by other teams and need to leave the roller coaster at their Ferrari World theme park for now. Easier said than done.


Voice your opinion!

Should I have talked about Perez more? Focus on the efforts of the back field? Were there stories I neglected that should have been key? Do you agree or disagree with my opinion? If so then voice your own opinion in the comment section below!