Description
iGP Manager is a massively-multiplayer online motorsport manager game. Hire drivers and engineers, develop your car and technology, find the best car setups and race in real-time multiplayer, formulating the best tactics to win with your friends and opponents. The race engine features rich 2D graphics and real-time weather, streamed directly from weather stations at real-world race circuits, with a slick interface to make strategy decisions and send orders to your team. Your decisions in every race impact the outcome of the championship.
Background / History
iGP Manager was founded by Jack Basford in 2011 after financial setbacks pursuing a career as a racing driver. Unable to afford racing beyond PC racing simulators, in 2008 Jack entered and won a Formula 1 driver talent search which was due to be televised. In an unfortunate twist of events as the competition came to a close, F1 broadcasting rights were sold to a new television company, who dropped the show before it could air. This eliminated funding overnight and with it the best opportunity of a professional, fully-funded career as a racing driver. From there, Jack managed the highly successful sim racing team 3ID Motorsport to multiple championship titles on racing simulators.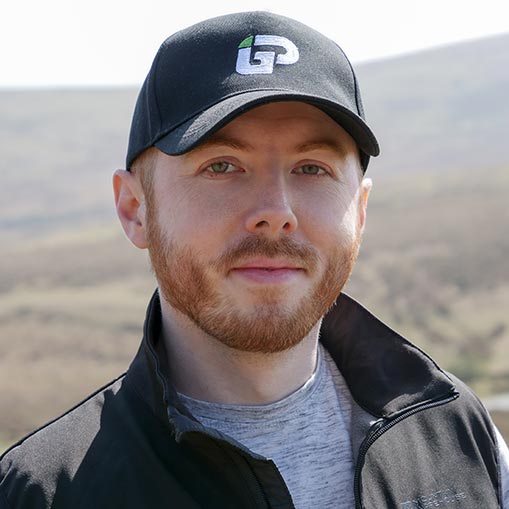 Jack Basford, CEO, iGP Games
By 2010, disillusioned with racing and now in his 20s, Jack decided to pursue life as a technology entrepreneur. He then teamed up with friend Andrew to build iGP Manager. Several months in to the project, they rented a small flat in chilly Inverness, Scotland where they lived and coded for 6 months up to the launch of iGP Manager. Despite no prior training in game development, the pair successfully released iGP Manager in December 2011.
After iGP Manager's release, Jack returned to London and Andrew gradually moved on to other projects. A few years later, in 2014 Jack moved to Norway to live with his partner Caroline, where he continues to run iGP Games.
Features
Create and customize your own racing team
Live & interactive races with team orders, strategy and live weather streamed from real-world race circuits
Race online with your friends or head-to-head with real people from around the world
Race how you want, when you want - setting race length and times to suit you and your friends
Create your own racing championships
Hire drivers and staff, upgrade your cars and build facilities, train your team and invest in technology
17 international race circuits
A loyal community of motorsport enthusiasts and gamers
Automatic updates and improvements to the service